When you were expecting your baby, you may have come up with a nickname like, cupcake, sprout, jellybean, wiggle bum, sweet pea… and meanwhile you also thought about his or her official name.
You may also have ideas on how you would raise your 'little sprouts' in the future.
Positive parenting or positive education, a commonly used term. Indeed! It sounds a bit strange somewhere, isn't it? Because who wants to raise their child negatively, nobody right?
But positive is exactly the right term and positive parenting is what you have naturally too, because you are all over the moon and you also want the very best for your baby.
But what is the best? And is there a "best" way or is every child unique?
And does every child need a different approach? Absolutely!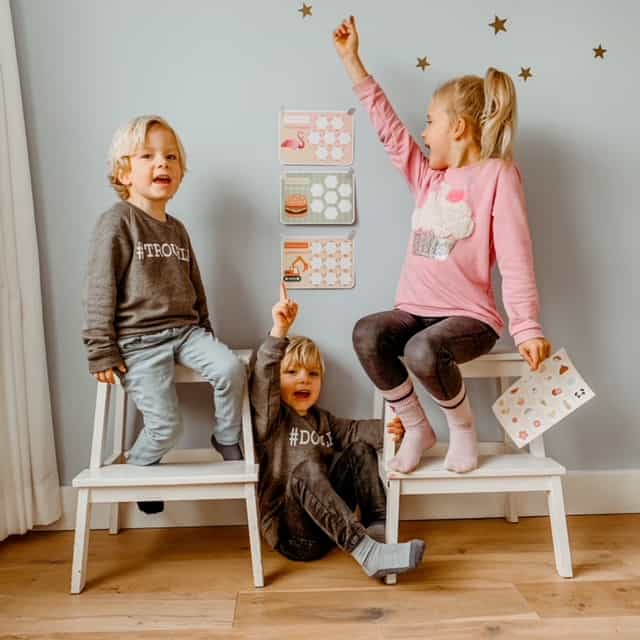 We started our Potty Training Programme from scratch and gradually build up all the knowledge and experience over the years. First, we googled our way through parenting, just like many other parents probably. That's how we started our potty training when we wanted to train our first child, who was 2.5 years old by then. But there were so much information and so many tips out there, we got confused and never get a grip, nor a step-by-step plan or any support that could help us to handle our difficult situation. That was certainly not the way we wanted to do potty training for our first child. Yet, we stayed perseverance and worked exhaustively, so that our first child could be nappy-free for real within a week or so.
We found a lot of tips on the internet and there are also many ways describing how to do potty training in three days. The idea was very similar to what we had in mind. We do not have to complete the potty training within three days, but yet we didn't want to spend months with a potty again. Therefore, we started working on our own way, trying to search for needles in a bunch of haystacks. Finally, we found our own way of potty training that could be completed within a week.
Our friends were curious how we had done this, because their children were very often a lot older and still not potty trained yet. We wanted to help more parents out there, thus we decided to develop a programme for potty training.
Potty trained in one week. Why a week then?
We have been potty trained three of our children. When it came to day 4 of our potty training, we always found it frustrated and exhausted and thinking we had had enough.
Lots of accidents, our girl didn't seem to get it yet… Was she ready? Or maybe too young? All kinds of questions that we are often asked now.
We decided to take a week to record the whole potty experience for ourselves. We had to work our fingers to the bone when we were also mopping up the umpteenth accident.
For our little girl, the turning point did not come until the 6th day and after that it went so fast. Basically, she caught us by surprise. We were so proud and our girl was so proud! It was really the best decision for us at the time to continue the potty training, and it was all worth in the end.
Please allow us to share three critical elements here with you:
• Reward-oriented; we use reward cards with happy animal stickers; children love to stick the stickers on their card and soon they would realize they have fulfilled an achievement in order to get the stickers, and they can also earn a 'small' gift through out the process. We emphasize on "small", because the intention is not to increase the pressure.
• Coaching; through the private Facebook Community we guide parents with all their questions until their children have graduated from our Potty Training Programme and earned their certification. You can also discuss on the Facebook Community with other parents who are in the same boat.
• Undivided attention; we ask parents to set aside a full week for this Potty Training, so that your child(ren) can learn it in peace, and you can look back on a successful and enjoyable week full of love and the joys of spring. Despite of all the mopping. 😉
These are the core of our positive parenting that appeal to us the most, and we have designed our Potty Training Programme based on them.
We have guided and supported more than 20,000 parents with our Potty Training Box now, we have continuously improved the programme and it is no longer in pieces, but a thorough step-by-step method.